The National Science Foundation's Discovery Research Program has a rich portfolio of ELL projects, focused on science and mathematics education. This spotlight was first created in 2011 to highlight the work of these projects through short interviews and Q&A. Since then, CADRE has continued to add new resources. 
---
PODCASTS: PROJECT PERSPECTIVES FROM 2011
Meet the Projects
On July 22, 2011, representatives from three DRK-12 projects joined CADRE staff for a conference call to collectively discuss their work with ELLs, the challenges associated with work in this area, dissemination strategies, and advice for those new to the field. 
Q&A on ELL 
During the Q&A portion of the call, project members answered the following questions: 1) What's the next question that you see coming out of your work or the next big question you think needs to be addressed for ELLs in STEM? 2) What are some of the challenges you've faced in your work? 3) What are the most effective ways of disseminating your work and reaching a wider audience? 4) Do you have advice for new projects about ELLs?
We invite you to listen in!  
---
TAKING A CLOSER LOOK AT CURRENT (2016-2018) DRK-12 ELL WORK

2016 Article: Analysis of the NSF's DR K-12 ELL Projects
CADRE examined whether funding provided through the National Science Foundation's (NSF) Discovery Research K-12 (DR K-12) program has made a unique contribution to the research in the fields of science and mathematics education for ELLs, resulting in this February 2016 article.
Project Posters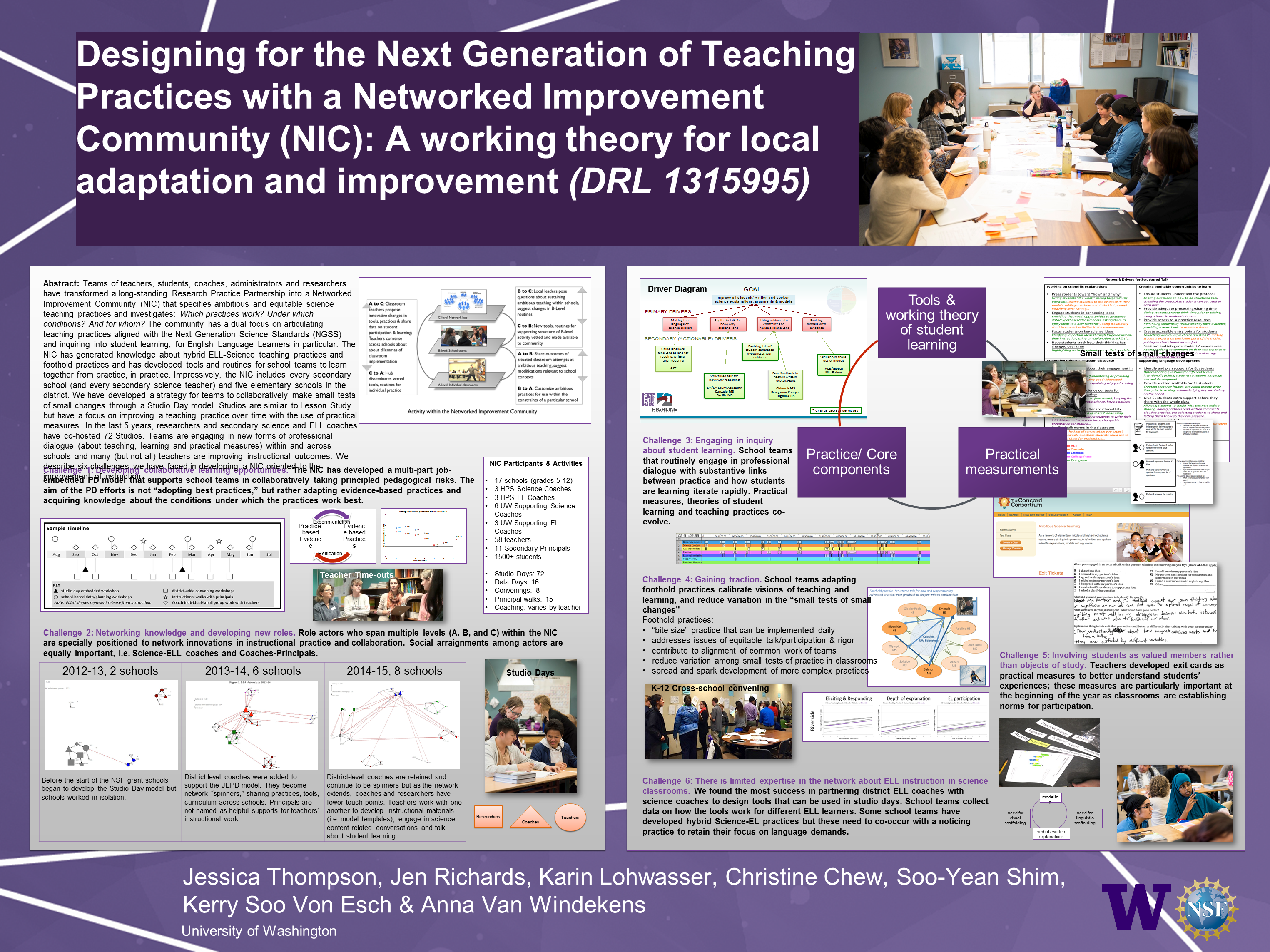 DRK-12 ELL projects are taking a variety of approaches to their work with ELLS. Browse this virtual poster hall to learn about the work they presented at the 2016 and 2018 DRK12 PI Meetings.
Videos featuring ELL Work
Several DRK-12 projects focused on english language learners created videos about their work. Click the images below to view the videos.